Maintain operational conditions
of your infrastructure
Thanks to our expertise, our equipment is maintained to prevent any risk of malfunction, to ensure its availability, reliability and efficiency. We have put in place a set of processes, methods and tools to ensure the preventive and corrective maintenance of Balea equipment, in line with our credo: safeguarding your day-to-day business.
Balea is committed to providing its customers with inspection services that meet their quality requirements, enabling them to validate the conformity of their equipment. Thanks to our latest-generation equipment, our repair centers and our certified technicians, we can ensure perfect maintenance of your Balea equipment.
What's more, a "Support Ticketing" system, the effectiveness of which has been proven by more than 35 years' experience, enables us to manage all emergencies and keep total track of our interventions. Balea, transparency above all.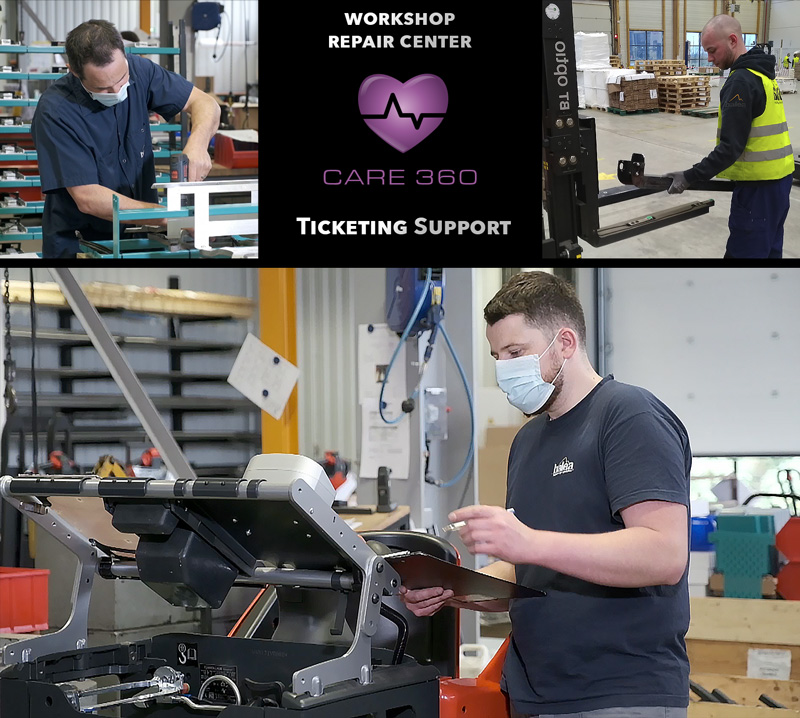 For over 35 years, we have made it a point of honor to be a trusted partner to each and every one of our customers. We guarantee the longevity of our equipment and systems, ensuring that your operational conditions are maintained at all times.
RENTAL
of Balea equipment
the solution for your business peaks
It's a simple, efficient solution that gives you the Balea forklift trucks you need, when you need them. Balea forklift truck rental is an alternative to purchase, enabling you to respond to peaks in activity without investing in a new fleet.
Renting your logistics equipment is easy, fast and cost-effective. We provide the flexibility you need to extend your rental period or increase the number of trucks rented. Our trucks are constantly checked and tested for your safety.